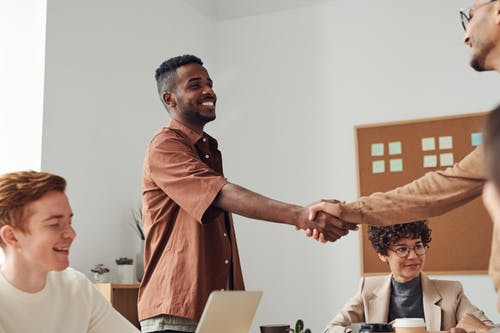 Parents, professors, friends, and family all ask, "What are you going to study?" when it's time to choose a job. And that question feels like an interrogation, putting you in a difficult situation. Your professional choice should not be made on the spur of the moment to avoid the pressure of others' questions and the resulting uncertainties. Taking the time to get to know yourself, to doubt, to ponder, and to research can help you choose a career that is a good fit for you and your interests. As a result, your decision will be the culmination of a personal journey and a decision based on the security of knowing who you are and what occupations are available.
Choosing a profession entails much more than deciding on a course of study. Choosing a job based on a thorough grasp of your personality, tastes, interests, environment, and reality is to choose a life project that is meaningful to you. To do so, you must first get to know yourself, to figure out who you are and what you enjoy. It's not enough to check up job information or take a test that tells you what you should study.

Here are some practical ideas for deciding who you want to be and how you want to grow:
1. Take it easy on yourself. Don't worry if you don't know what you want to do with your life, if you enjoy a variety of activities, or if all of your friends have already decided what they want to study and you are still undecided. Allow yourself the freedom to chose with peace of mind because everyone has their own time.

2. Get to know who you are. Consider what you enjoy doing, your interests, and which subjects are easier for you and which are more challenging. Include your interests, sports, and hobbies in this process. When it comes to finding something you enjoy doing and that allows you to reach your full potential, it's crucial to consider your hobbies and personality.
3. Be realistic in your expectations. Consider how much travel time you'll have to get to your location of study and how many hours per day you'll be able to devote to studying if you have to relocate to begin studying. Consider whether you will work while you study and what your family's and environment's occupations and professions are as you contemplate. By incorporating reality into your choices, you can determine whether or not your choice is viable.
4. Examine the course and job options available. The most well-known races are the traditional ones. There are, however, a plethora of other college majors that may surprise you and which you can investigate. Investigate the internet, pay a visit to a university, and inquire about the jobs that interest you. As a result, you will make your decision based on the security afforded by a thorough understanding of your existing possibilities and the profession you desire.
5. Consult a specialist. Before making a final selection, speak with a graduate of each of the jobs you're interested in to learn more about their experience and the field of employment. With your testimony, you may envision what your professional future would be like and assess whether it is something you enjoy, what job activities are available, and whether you can see yourself working in that field.

Choosing a career is a personal decision that demands forethought. You may choose your occupational path with more confidence if you know the career offer, your personality, your interests, and your realities, and these five tactics can serve as a compass to help you get there.