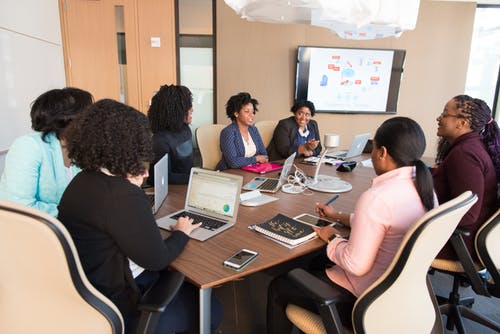 The internet has brought so many advantages and ease to our lives, one of which is the fact that we are now capable of getting Information about various things in real time. With your computer, smart phone and reliable Internet connection, you can access practically anything throughout the world. This goes for your learning too, you can attend classes in another continent and be as far from the location as possible, while still actively learning.

Live online classes are simultaneous events that are organised as a live meeting on a platform that allows learners and tutors meet and communicate knowledge through videos, audios and whiteboard in real time. Live online classes require both tutors and learner to be online at the same time to communicate effectively. The meeting time would have been communicated and everyone has to be online at the same hour so meetings and lectures can be done simultaneously. Everyone needs to be connected to the Internet at the appointed time.

The educational system has evolved with the times, and we have various institutions, teachers and freelance offering virtual classes to people all over the world. You can get certified in anything over the internet without ever stepping into a physical class. If you are taking an online course, a couple of the classes may be live online classes. In such classes you get to see and communicate with your fellow learners and tutors live over the Internet, irrespective of your location. Live online classes are good because you get to discuss things in real time, get swift answers to questions you may have and touch various topics that may be brought up during the course of the class.

Some universities offer the options of online learning to get your degree online, a real degree! Some offer both the physical and online integrated degree option. In this kind of learning scheme, you can attend live classes online with your makes in physical classes, same goes for various kind of learning platforms. In-depth knowledge of how to stream a live online class is necessary to improve your distance learning.

Live online classes have the ability to not only capture but hold the attention of the learners. It allows them to attend classes from the comfort of their homes and allows them acess to real time interaction. For tutors you get more learners signups if you offer a live online class option because learners are more confident in a class that streams live, this way they can vouch for the credibility of the institution or tutor. It has the record option that allows learners watch later if they aren't available to attend the live classes.

Live online classes are usually scheduled at a specific time online. Projects, practical and assignments are usually done outside of the class. For you to make the most of your live online classes, it is recommended that you access the class using a laptop, have reliable wifi signal and a good camera or webcam available.